1. Leather texture paper is a kind of paper with texture on the surface of the paper, the texture is very similar to leather texture, it can also be called cloud paper.
2. The surface texture of the paper is deep and shallow, and the surface is uneven.
3. Paper is divided into pure wood pulp production and mixed pulp production. Pure wood pulp paper has a positive color, crisp, delicate and clear texture. Mixed pulp paper has dull color, uneven color, soft and rough paper.
Color Classification
1. Pink, bright red, light blue, sapphire blue, lake blue, light green, dark green, light yellow, white.
2. Brown, silver gray, white, orange, orange, natural yellow, earth gray, black.
Scope of application
1. The thickness of the textured paper has its different uses, and different thicknesses are used differently.
2. Picture albums, user manuals, packaging, corporate annual reports, business cards, greeting cards, sample books, handbags.
3. Posters, desk calendars, outer packaging cartons, sample covers, tenders, and bound covers.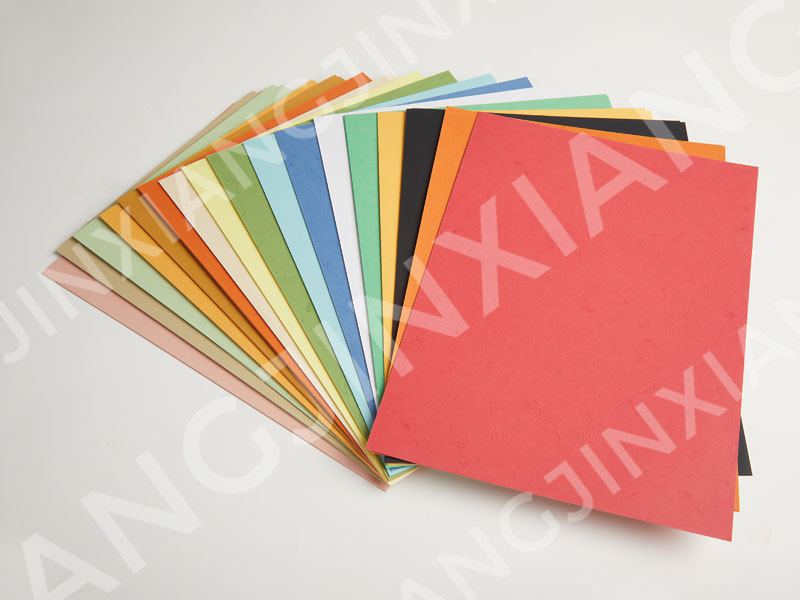 Leather Grain Cover A4/A3 Colorful Paper Office/School Supplies-Leather Paper Cover
LEATHER GRAIN COVER/ PAPER BINDING COVER
COLOR: Black/ White/ Colorful.
SIZE: A3/A4
WEIGHT : 150g/ 210g/ 230g/ 250g/ 270g.