Synthetic threads are made of polyamide polymers;
The hot-melt wire consists of rayon, which does not melt when heated, and polypropylene, which melts when heated and can bond to paper;
The wire is drawn from low-carbon steel rods, annealed and used for flat-binding brochures and periodicals.
A coiled wire or plastic thread binds loose-leaf books and books.
Decorative foils include copper foil, toner foil, anodized aluminum foil, etc. The title, inscription, pattern decoration, etc. are imprinted on the cover or printed matter by hot pressing to increase the appearance.
PVC Plastic Binding Spiral Coil in Spool Packing-Plastic Spiral Coil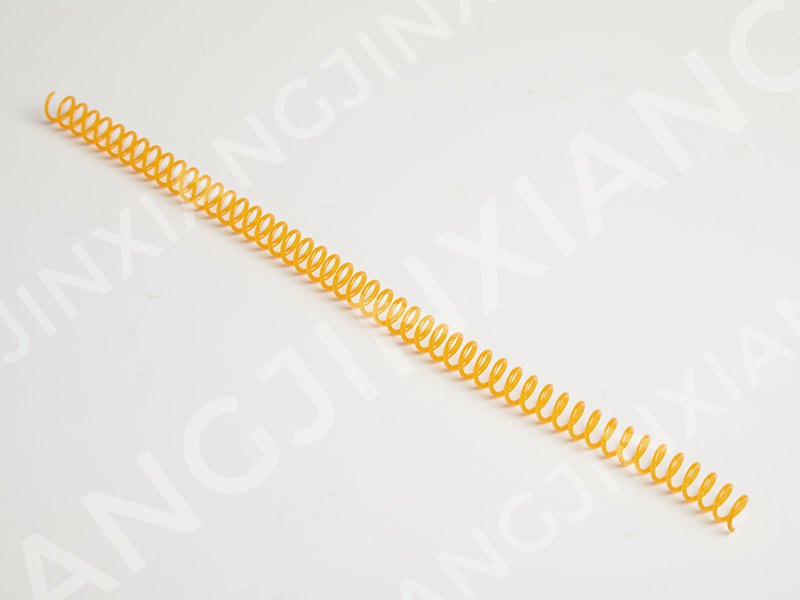 PLASTIC SPIRAL COIL
Multi-color optional, regular 48rings, can also be customized.
PACKING: White corrugated box/ Color box.