Plastic spiral coils
are an excellent binding solution for many types of documents, including reports, presentations, manuals, and proposals. Choosing the right plastic spiral coil for your binding needs is important to ensure that your documents are bound securely and look professional. Here are some factors to consider when selecting a plastic spiral coil:
Diameter: The diameter of the plastic spiral coil should correspond to the thickness of your document. Typically, a 6mm coil can bind up to 30 pages, while a 50mm coil can bind up to 440 pages. Choose a diameter that will accommodate your document without being too loose or too tight.
Pitch: The pitch refers to the number of loops per inch in the coil. The standard pitch is 4:1, which means there are four loops per inch. This is suitable for most documents. However, if you have a document with thicker pages or need extra durability, consider a 3:1 pitch, which has three loops per inch.
Length: The length of the plastic spiral coil should correspond to the length of your document. A coil that is too short will not bind all of the pages, while a coil that is too long will add unnecessary bulk. It is best to measure your document and add a few extra inches for the coil to allow for easy page turning.
Color: Plastic spiral coils come in a variety of colors, including black, white, clear, and more. Choose a color that complements your document and matches your brand identity, if applicable.
Material: Choose a high-quality plastic spiral coil that is made from durable materials. This will ensure that your document is bound securely and will not come apart over time.
By considering these factors, you can choose the right plastic spiral coil for your binding needs. Whether you need to bind a small report or a large manual, plastic spiral coils provide a secure and professional binding solution.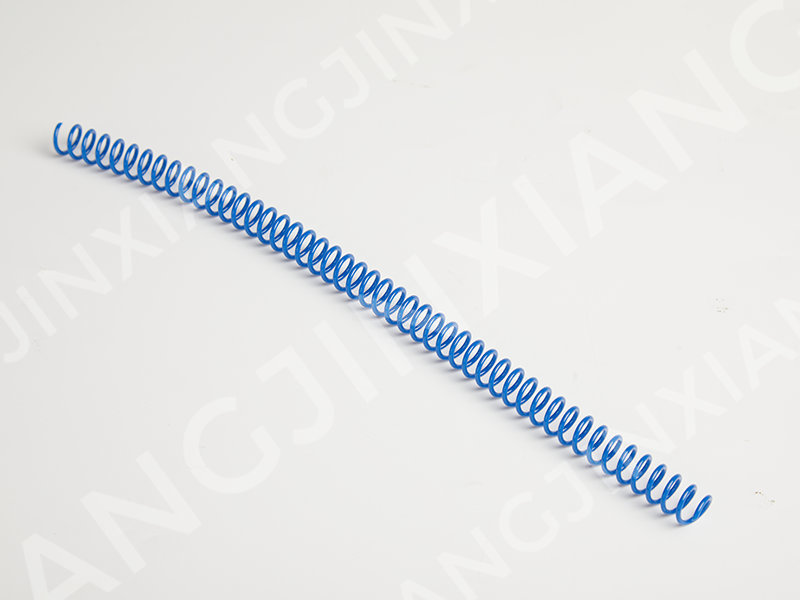 Multi-color optional, regular 48rings, can also be customized.
PACKING: White corrugated box/ Color box.